S
u
PAR AR Inspection
Augmented Reality for More Efficient Quality Control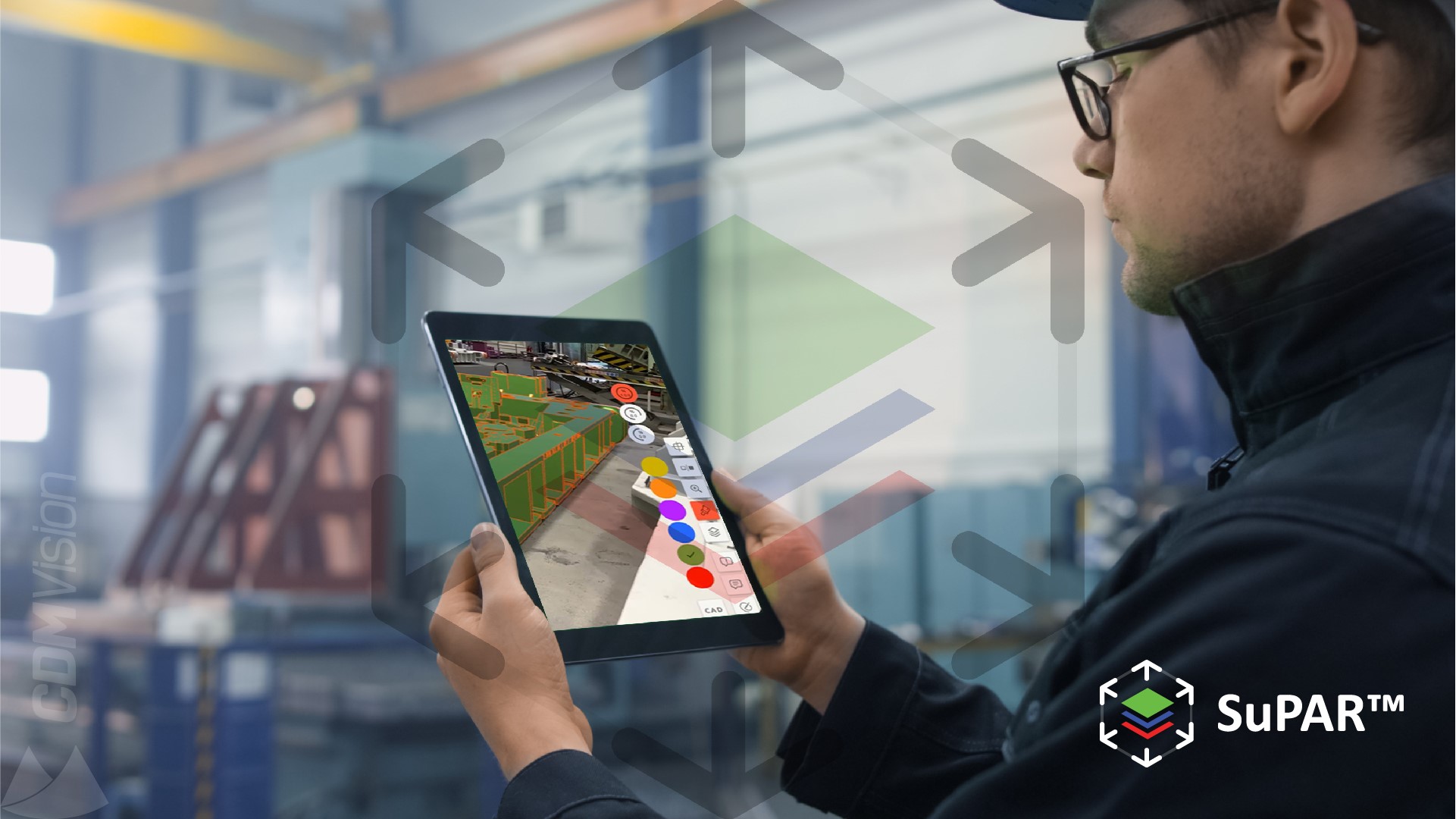 Interactive Inspection Tool for Advanced Quality Control with
THREE MAIN TASKS
INSPECTION
Visual inspection with augmented reality technology provides speed, efficiency, and reliability.
INSPECTION
1. Interactive Inspection with CAD Overlay
2. Powerful Visual Inspection Software
3. Inspect Complex Systems Easily
4. Accelerate Inspections by 4x with Enhanced Precision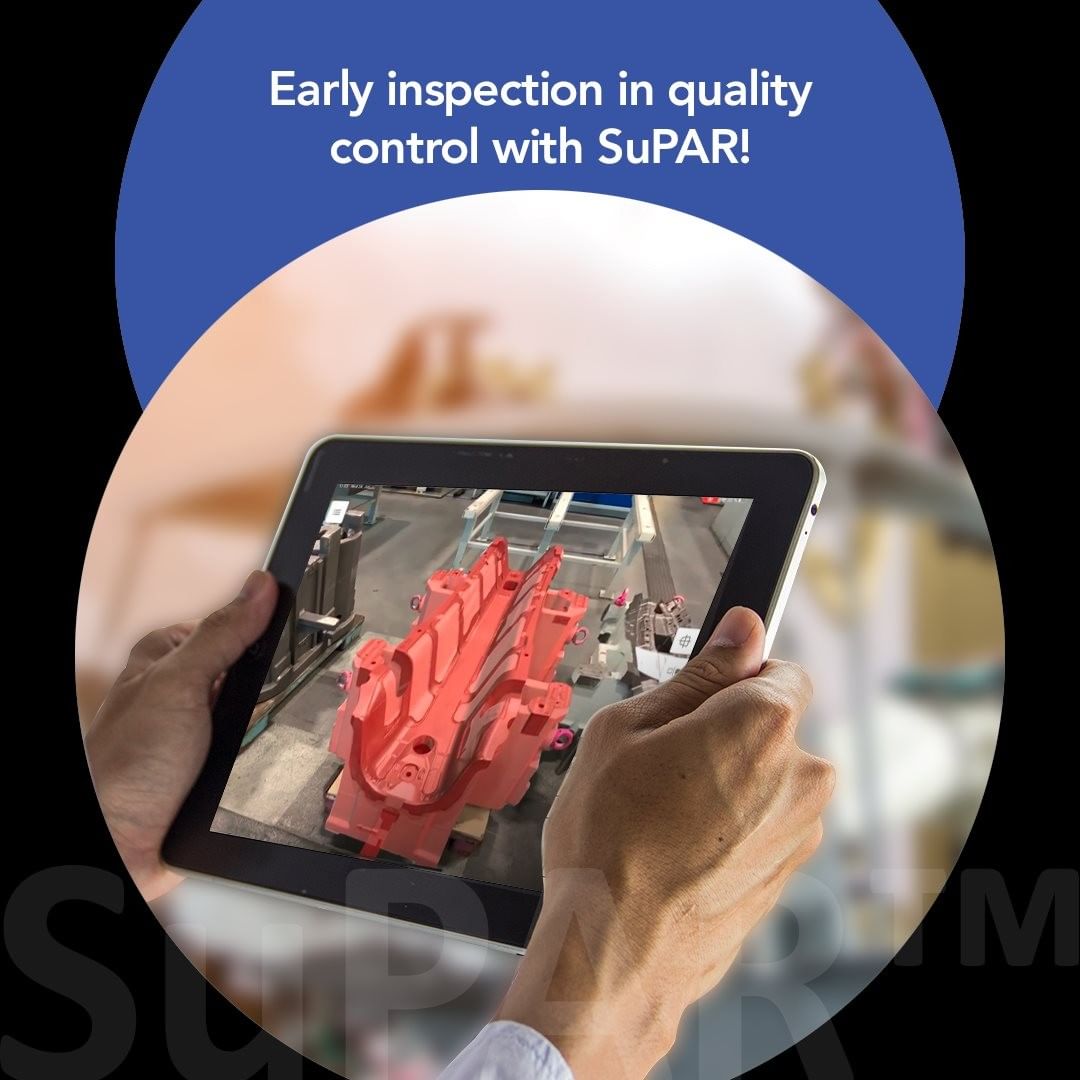 REPORTING
Digital reports in PDF, Excel, and 3D format are prepared within seconds.
REPORTING
1. Generate Instant Inspection Report
2. Overlay CAD Designs onto Actual Parts
3. Effortless Image Callouts with Integrated Notes
4. Streamlined Email Delivery to QA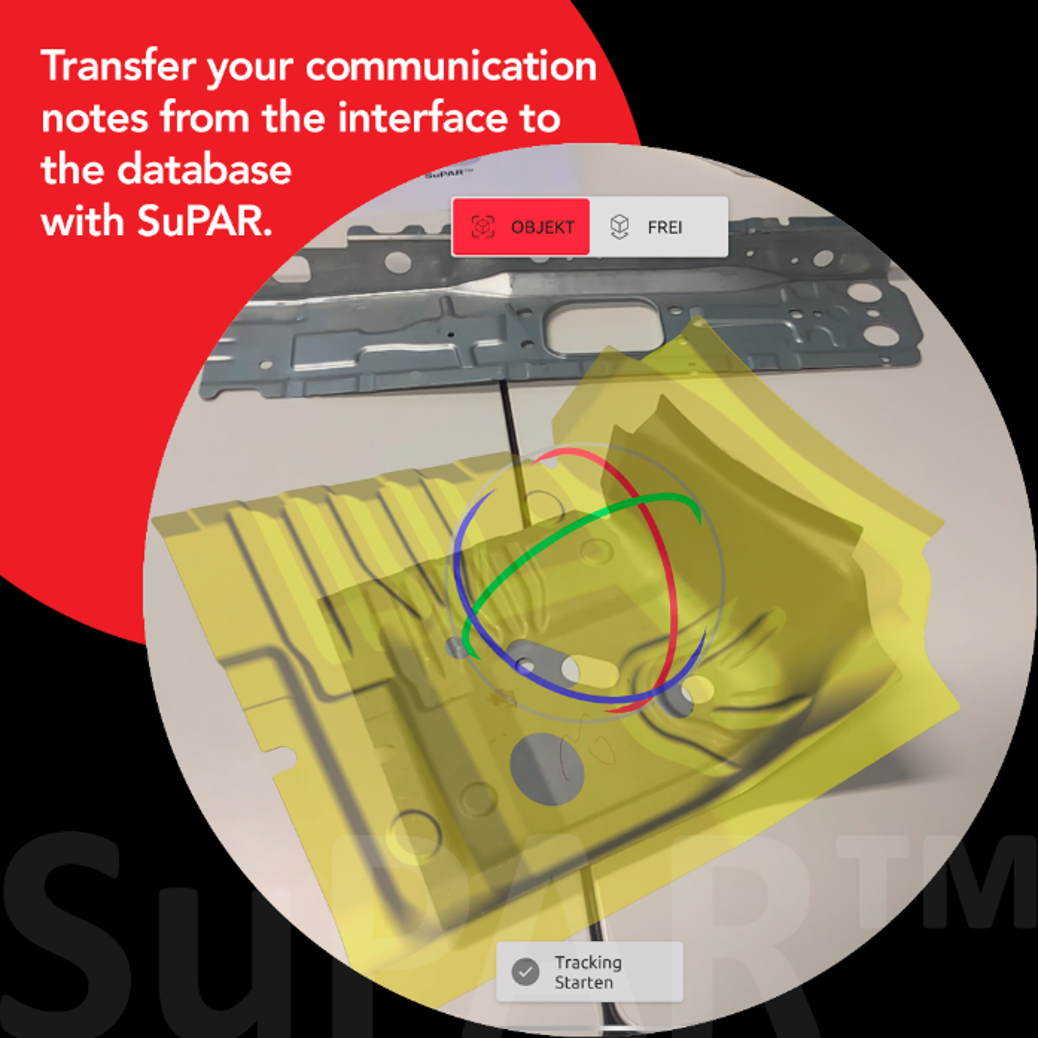 COMMUNICATION
Employees & business partners communicate fast & easily via online & offline platform connections.
COMMUNICATION
1. Communicate in Real-time
2. Solve Problems Rapidly
3. Vendor Buyoff Verification Prior to Shipment
4. Comprehensive Documentation of Identified Issues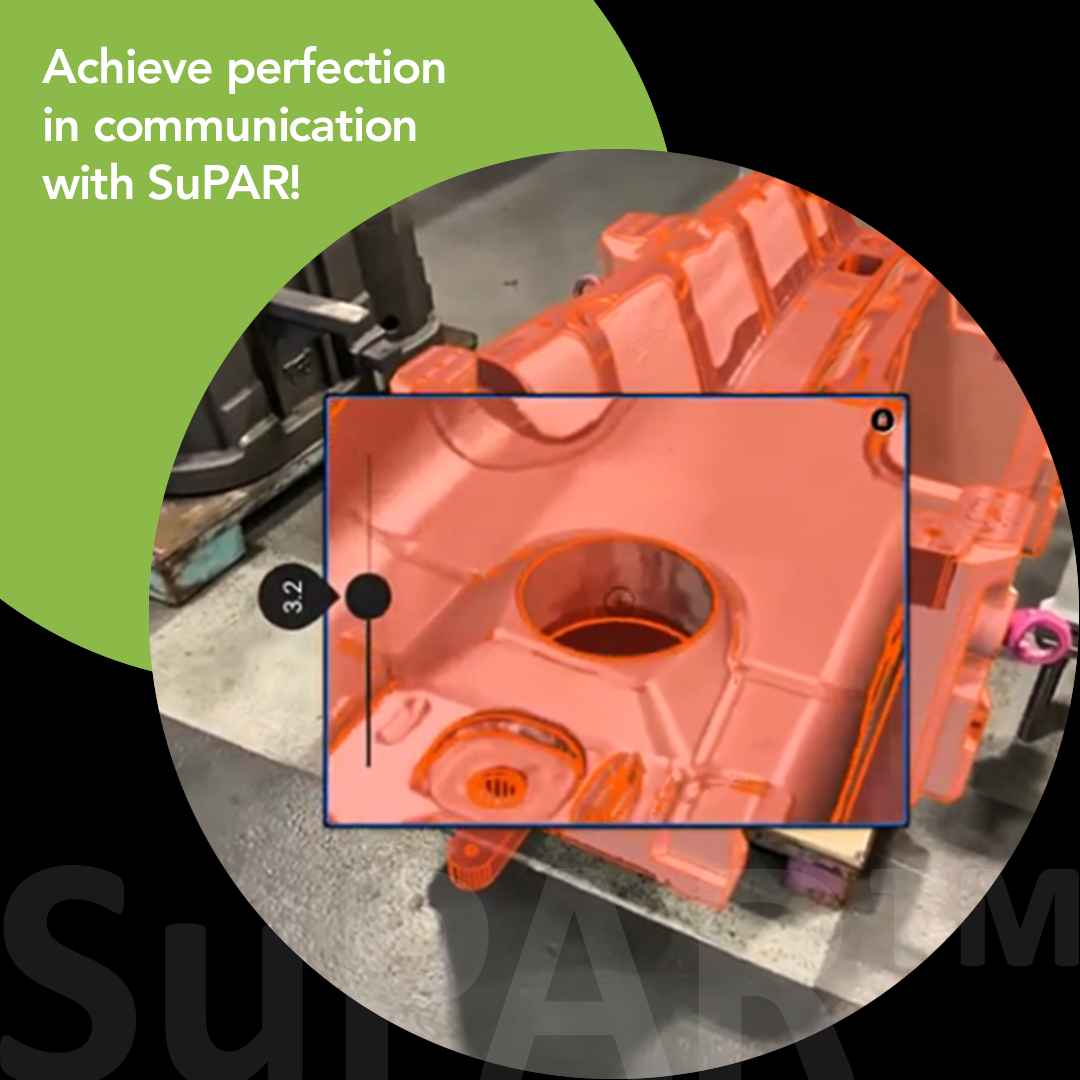 How SuPAR is impacting quality control
Unlock the Power of Augmented Reality with SuPAR App

1. Seamlessly Match CAD with Real Parts for Visualized Data
2. Swift Detection of Missing, Excess, or Misaligned Components
3. Easy Problem Recording with Photo and Comment Features
4. Instant Inspection Reports in PDF, Excel, or 3D Formats
Import CAD Models and Prepare Nodes with the Composer
1. Prepare Model for Tessellation of Edges
2. Seamlessly Create Inspection Points
3. Experience Physical-Digital Mock-ups and 3D Inspection Reports
4. Optimize Your Inspection Workflow with SuPAR Composer
Unlock 3D Visual Inspection Reports with SuPAR Web Viewer
1. Access and Review 3D Inspection Reports for Free
2. Comprehensive Inspection Details, Including Photos and Notes
3. Direct Integration with 3D Models for Enhanced Analysis
4. Simplify Analysis and Interpretation with SuPAR Web Viewer